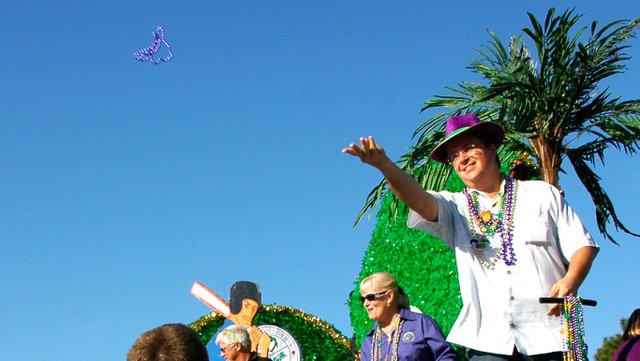 An unusual thing happened across Seminole County on Sept. 2. Across the entire county, only one City Council or Commission seat was contested. The rest of the incumbents in the county won re-election automatically — with no challengers.
Though some cities tend to have more active elections than others, to have the low candidate turnout be so widespread is unusual, Seminole County Supervisor of Elections Michael Ertel said.
"Of the 11 potential elections we had this year, we only had two contested," he said. "Of the 10 incumbents, only one had his seat contested."
In Lake Mary, an open Commission seat saw two candidates qualify, Blair Thomas Harle and Allan Plank. In Altamonte Springs, Mayor Patricia Bates saw her first challenger in Bob O'Malley, a vice president for CSX Transportation.
"This is only the second contested race this century for Altamonte Springs," Ertel said.
But it'll be business as usual for the rest of the county, including two Oviedo City Council members who won re-election without having to count a vote Sept. 2.
Ertel said that on off-year elections the turnout tends to be low, but to have two seats go uncontested in Oviedo is unusual.
"I don't know if I've ever seen that happen," Ertel said.
The only two posts in Oviedo that were up for grabs this election cycle will go to the men already holding them: Mayor Dominic Persampiere and Councilman Steve Henken.
Election qualifying ended Sept. 2 with no qualifying challengers signing up to campaign against the two longtime incumbents.
Persampiere is by far the longest-serving member of the Council, having worked his way through four different positions in his more than 10 years at the dais. He started as a councilman in October 2000, then was vice chairman, before eventually ascending to Council chairman before that position was abolished when Mayor Tom Walters' position was given chairman powers in 2006. In 2008, he was appointed deputy mayor, which he held until 2010 after then-Mayor Mary Lou Andrews resigned, at which point he became mayor.
"You always prepare yourself for a race, but I'm truly humbled by this," Persampiere said.
Henken has sat on Council Seat 1 since 2005 when he won his first term against incumbent Todd Russell. He has since gone on to be re-elected three times and served as deputy mayor. This upcoming term will be his fourth in office.
"I was a little surprised," Henken said of not being opposed. "I really thought someone would run. I was ready to go and was going to be out there doing my thing."
As a broader trend in Seminole County, few races saw a challenger this election cycle. Only two cities — Altamonte Springs and Lake Mary — saw any challengers for seats up for election.
"It seems to be a trend, because most races are unopposed," Henken said. "It kind of tells you people like what's going on. We're doing good."
In Oviedo, Henken said he thinks the Council has won back the public trust with a more open communication style and less controversy on the dais.
"They want to know that they can trust their leaders and that they can talk to them. We've given them back their voice. They trust us."
Persampiere thanked the public for the vote of confidence in his abilities. After being appointed to the mayor's slot in July 2010, this was his first re-election.
"I have to thank them for having faith in my abilities as mayor," Persampiere said. "We must be on the right track."
Henken said that he expects good things to come in the future.
"Even with all the success that we've had, the best days are coming," Henken said. "We're working on some big things right now. We're working on the hospital, the downtown will eventually get done."