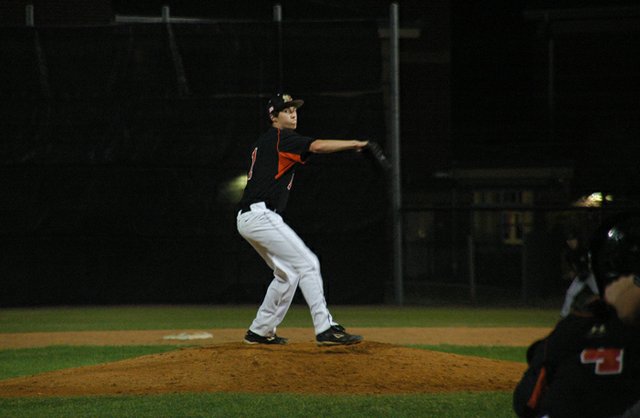 Oviedo and Winter Springs both trounced their opponents in their first district games this week, giving both teams a guaranteed slot in the postseason.
District play pitted the Lions (13-12) against Lake Howell for the first round on April 24, with Oviedo's Mitch McCarthy taking the mound for the win and providing the offensive firepower for his team. He pitched in relief while the Lions were struggling to outscore the Silver Hawks, hurling more than two scoreless innings while helping the Lions take the lead.
The Bears (25-1-1) blasted Evans on April 24 in an 11-1 win, a game that was called by umpires in just five innings. In the process starter Chase Jarrell picked up 10 Ks to earn the win — his sixth of the year.
Thursday night at Sanford Memorial Stadium the Lions take on the Bears at 7:30 p.m., with the winner earning the district championship. Both teams will head to the regional playoffs next week.