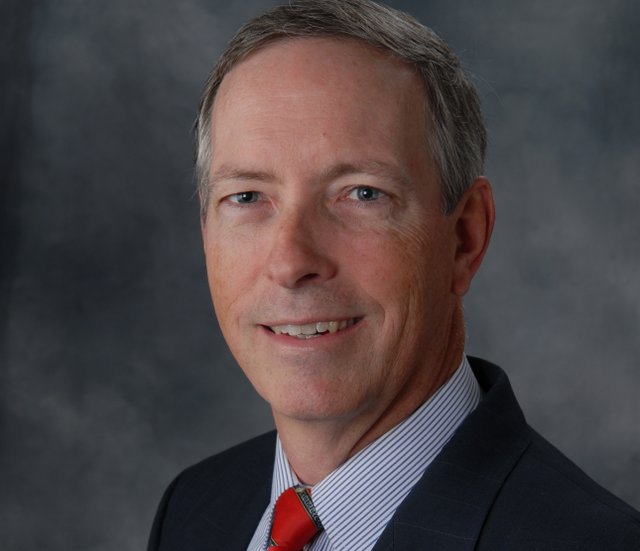 It's tax notice time again. No tax is ever welcome, but Winter Springs is trying to make it a little less burdensome for you when you open your mailbox. For the second year in a row, your Commission has reduced the city's ad valorem tax rate. We were the only city in Seminole County to do that last year; we'll see if anyone else follows our lead this year.
The achievement is not because we were blessed with a bonanza in our taxable property. Indeed, that valuation has declined again this year, making it even harder to balance the city budget. But with our city manager Kevin Smith taking the lead, Winter Springs has carefully but surely cut expenses wherever possible. This reflects our attitude that times are tough on our residents and the city should help by taking less from your household budgets. You grant us a very special privilege — the right to take your hard-earned dollars in order to deliver essential services — and we are determined not to abuse that privilege.
The reduction this year is not as large as I would like, but it is as large as is prudent. Consider it a down payment on the future. As the economy regains steam and development accelerates, the natural increase in revenues will allow further rate reductions.
Here's some highlights from July:
City Commission sets FY2013 tax rate
In the coming weeks, taxpayers will be receiving their annual Notice of Proposed Property Taxes from the Seminole County Property Appraiser. This annual informational notice includes data regarding your proposed property tax bill for the upcoming year, including the tentative tax (millage) rate proposed by each local taxing authority.
At the July 23 meeting of the Winter Springs City Commission, the Commission voted unanimously to approve the lowering of the city's operating tax (millage) rate by .02 mills to 2.43 mills. The Commission also voted to keep the city's voted debt millage rate unchanged at 0.1100 mills. Each of these rates will be reflected in the forthcoming Notice of Proposed Property Taxes.
In spite of challenges presented to the city by the limited availability of revenues resulting from current economic conditions and other factors, the city of Winter Springs remains committed to providing quality services to its residents via a balanced budget that functions within these limitations while continuing to meet the growing needs of our citizens.
A copy of the city's Proposed FY 2013 Budget may be found on our website, winterspringsfl.org
More Commission news
• The Commission approved the creation of the Tuscawilla Units 12/12A Wall Ad Hoc Advisory Committee, which will be a seven (7) member Ad Hoc Advisory Committee, comprising solely residents from Units 12/12A in the Tuscawilla community.
• The mayor and City Commission recognized Winter Springs High School in honor of its first-place winning Character Key Entry in the Leadership Seminole Character Key Video Contest 2012.
• Mr. Philip S. Kaprow, president of the Oviedo-Winter Springs Optimist Club, presented a donation in the amount of $1,000 to the city of Winter Springs for Parks and Recreation Summer Camp Scholarships.
• The Winter Springs City Commission appointed S. Avery Smith to fill the Commission Seat Three vacancy.
Election 2012
The city will hold a municipal election on Tuesday, Nov. 6 to elect a commissioner for Seat One, Seat Three and Seat Five.
Qualifying to run for any of these seats begins at noon on Monday, Aug. 27 and ends at noon on Friday, Aug. 31. Qualifying packets will be available mid-August by contacting the city clerk at 407-327-5955.
If you wish to register to vote, have questions about where you will vote or if you would like to request an Absentee Ballot, please contact the Seminole County Supervisor of Elections at 407-708-7705 or visit voteseminole.org as soon as possible.
Welcome new Winter Springs businesses
Pri's Sweet Delights
Jeff Blanton
Kalman Olah Painting, LLC
The Music Box
Kristie Blachstein
Mike's Complete Pool Service
D'Anna Imports, LLC
Kurt Vaughn
Winter Springs GoLocal is a free service helping Winter Springs business owners and residents connect. If you are a Winter Springs business owner and hold a valid business tax receipt with the city, go to www.winterspringsfl.org and click on GoLocal to add your business listing. For additional information, please call Kim Trench at 407-327-1800, option 1 or email ktrench@winterspringsfl.org
Sign up for Babe Ruth
It's that time again to sign up to play baseball/softball. On Aug. 11 and Aug. 18, the Winter Springs Babe Ruth will be holding registration for the fall season at Central Winds Park from 9 a.m. to 2 p.m. Games start on Sept. 15. Let's get ready to play ball!
Visit winterspringsfl.org for more information. You can reach Mayor Lacey at clacey@winterspringsfl.org