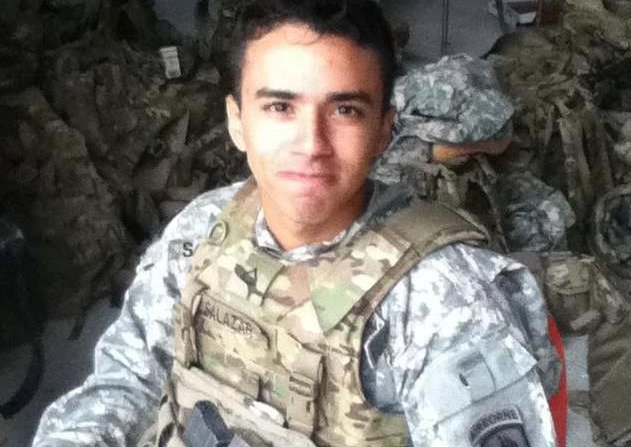 Just a week after members of the Oviedo Police and Fire departments stood somberly in the hot summer sun to honor one local soldier killed in Afghanistan, they'll gather again tomorrow in memorial of another.
The Department of Defense announced U.S. Army Pfc. Brenden N. Salazar, 20, of Chuluota, died from injuries he received when his unit was attacked with an improvised explosive device in Pul-E Alam, Afghanistan on July 22. Spc. Justin L. Horsley, 21, of Palm Bay, was also killed.
At 11 a.m. on Friday, Aug. 3, members of the Oviedo Police and Fire departments will gather and line Red Bug Lake Road near the State Road 417 overpass to give a final salute to Salazar as his processional makes its way from St. Stephens Catholic Community Church in Winter Springs to the Florida National Cemetery in Bushnell.
For detailed memorial information, visit the family's Facebook memorial page at facebook.com/brenden.salazar.1
In memory of Salazar, a trust fund has been set up for his younger sister Hannah Nelson who has cystic fibrosis. The family has set up the trust fund with Fairwinds Federal Credit Union, 77 Geneva Drive, Oviedo, FL 32765. Checks can be made payable to Agnes Lopez, with Hannah Nelson's name in the memo line.
"It's the very least we can do," Oviedo Fire Captain Lars White said. Members of the community are welcome to join in honoring the fallen soldier, a 2010 graduate of Hagerty High School, during the salute.
White encourages those attending to park in the lot of the Oviedo Park Crossing shopping center, which houses Lowe's Home Improvement, Michaels and PetSmart, across from the Oviedo Mall.
This comes less than a month after Capt. Bruce A. MacFarlane, 46, of Oviedo, died July 6, in Kandahar, Afghanistan, and less than a week after he was laid to rest July 28. Fire Chief White, Police Chief Jeffrey Chudnow and Mayor Dominic Persampiere were on hand then to honor MacFarlane, a husband, father and 12-year military veteran.