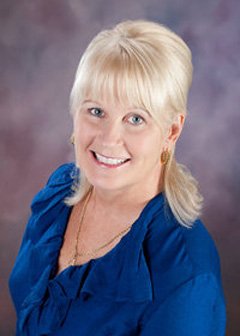 Three respective seats on both the Winter Springs City Commission and Oviedo City Council open for qualifying on Monday, Aug. 27.
Candidates have until noon on Friday, Aug. 31, to qualify for the available seats – seats 1, 3 and 5 in Winter Springs and seats 2, 3 and 4 in Oviedo – which will be on the Nov. 6 ballot. As of Aug. 23, all incumbents, except recently appointed Winter Springs Commissioner Avery Smith in Seat 3, had picked up qualifying packets to rerun for his or her seat.
Winter Springs, uncertainty for Smith's seat
Also as of Aug. 23 two other candidates, Pamela Carroll and Philip Kaprow, announced their intent to run for Smith's seat. Both applied for the seat when it was vacated by former Commissioner Gary Bonner in June but the Commission appointed Smith.
At press time, Smith did not immediately return a request to comment on whether she plans to run for election in Seat 3.
Winter Springs attorney Philip Kaprow knew he would be running for seat 3 as far back as February.
"I felt this was the time and the way I could give back to the local Winter Springs community," he said. He said his financial and experience in large and small business would be beneficial on the Commission.
"I have a strong feeling about our city and how it needs to pull through these tough economic times," he said.
Well-known Winter Springs resident and volunteer Pamela Carroll has also picked up qualifying papers for seat 3.
Only Drago's seat contested in Oviedo
As of Aug. 23, longtime Oviedo City Council members Stephen Schenck and Keith Britton remained unopposed for their seats. First-term Councilwoman Cindy Drago, in Seat 4, is seeking reelection, but with opposition from a candidate she beat for the seat back in 2010.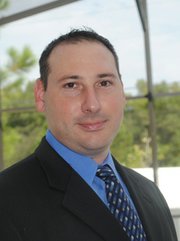 Oviedo-Winter Springs Regional Chamber of Commerce board member Bob Pollack is challenging Drago. In the two years since he lost the race for the seat in 2010, Pollack said he's gotten his feet wet and dove right into Oviedo city government, serving on different city boards, making him hopeful that he'll have a successful bid this time around.
Pollack said his experience in finance and business would be an asset to the Council as it moves forward with developments such as Oviedo on the Park and a planned medical facility rumored to become a hospital.
"I think I could really help out in that aspect… I want to make sure those projects not only move forward, but the businesses can survive and thrive here," he said.
Drago said she wants to retain her seat on Council, and continue moving forward the plans for the city that she's been a part of for the past two years.
"I think we've been able to build up a good momentum," Drago said. "I really want to see this through."
Winter Springs and Oviedo each have three respective Commission and Council seats on the ballot in November. For more information about qualifying for the seats, visit winterspringsfl.org or cityofoviedo.net
Candidates looking to qualify (as of Aug. 22):
Winter Springs –
Seat 1: Commissioner Jean Hovey, incumbent
Seat 3: Pamela Carroll, candidate
Philip Kaprow, candidate
Seat 5: Commissioner Joanne M. Krebs, incumbent
Oviedo –
Seat 2: Keith Britton, incumbent
Seat 3: Stephen Schenck, incumbent
Seat 4: Cindy Drago, incumbent
Bob Pollack, candidate