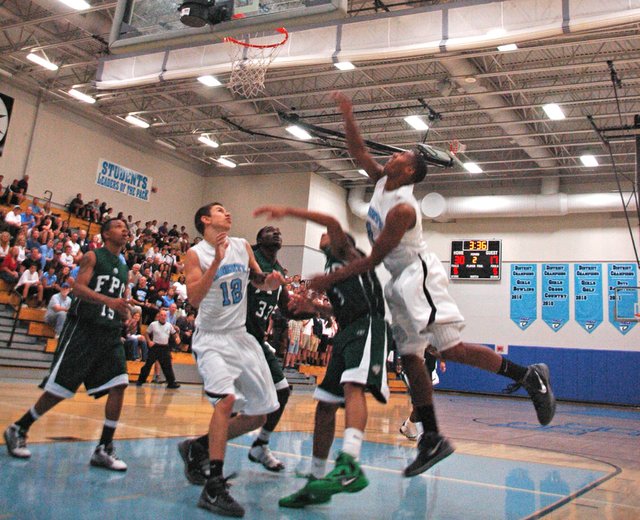 Oviedo and Hagerty's boys basketball teams are headed to the regional finals after each winning narrow victories in tough regional semifinal matches on Feb. 21.
For the Oviedo Lions (19-10), their Class 7A win over Viera was a 56-53 nail-biter that came down to the final seconds of the game. The Lions had trounced New Smyrna Beach 74-52 on Feb. 16 to make their way into the semifinals.
Neither Viera nor Oviedo made it to the postseason last year. Now the Lions are moving on to face an Ocala Forest (19-5) team that has breezed past its first two opponents on the regional ladder. That game starts at 5 p.m. on Saturday, Feb. 25, at Oviedo.
Huskies dominate
The Hagerty Huskies started their march to the regional finals with a dominating blowout performance against Flagler Palm Coast, in which the Huskies led by as many as double the points of their opponent. They won that game 70-56 coasting through the second half with the help of their bench.
They faced much tougher competition against Jacksonville's Sandalwood, who pushed the game into overtime after the teams ended regulation knotted 62-62. The Huskies (23-7) fought through for a 71-67 win in Jacksonville for the right to come back home for the regional championship.
For that game they'll host a West Orange (22-7) team that just polished off a strong Dr. Phillips team in the semifinals. That game tips off at 7 p.m. on Saturday, Feb. 25, at Hagerty.