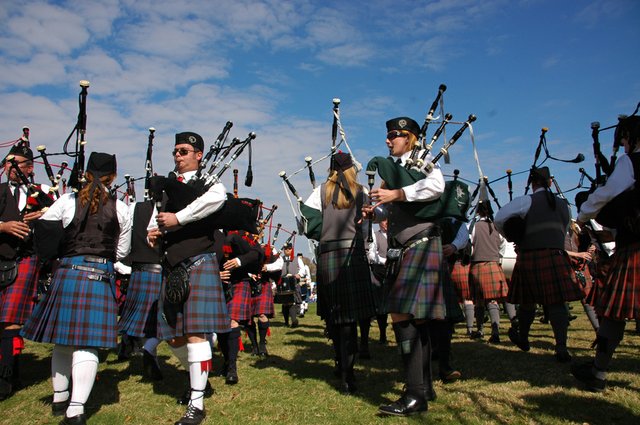 It's game time for a group of unusual athletes who throw giant logs by day and dance to bagpipe music at night. But the 35th annual Central Florida Scottish Highland Games is more than just kilted caber tossers on a mist-shrouded field, it's the largest cultural event in Seminole County. And it's coming to Winter Springs' Central Winds Park on Jan. 14-15.
"It's a weekend full of fun and activities for our residents as well as drawing a worldwide crowd," Winter Springs Mayor Charles Lacey said. "We're planning on 20-25,000 attendees if the weather holds out for us."
After more than a decade since first moving to Winter Springs, the games has become one of the most popular annual events in the county, melding together Scottish heritage with sport, music and dancing, mixed with a plate of haggis and a glass of Dunedin Brewery beer.
"I think for the last five years ours has been the biggest games in Florida," said Robert Miller, president of the Central Florida St. Andrews Society, which promotes Scottish heritage. "We're pretty close to the largest games in the Southeast."
With so many attendees expected, area businesses are getting ready for a rush of new customers, said Oviedo-Winter Springs Regional Chamber of Commerce President Cory Skeates.
"This is their Disney to them, so they want to stay around here," Skeates said. "They want to go somewhere quick to eat so they're going to go to the Town Center, down Tuskawilla, shop at the mall."
They'll have plenty of time to pop in and out of the games this weekend, as the event runs 8 a.m. to 10 p.m. Saturday and 9 a.m. to 6 p.m. Sunday. Visit http://www.flascot.com for more information.