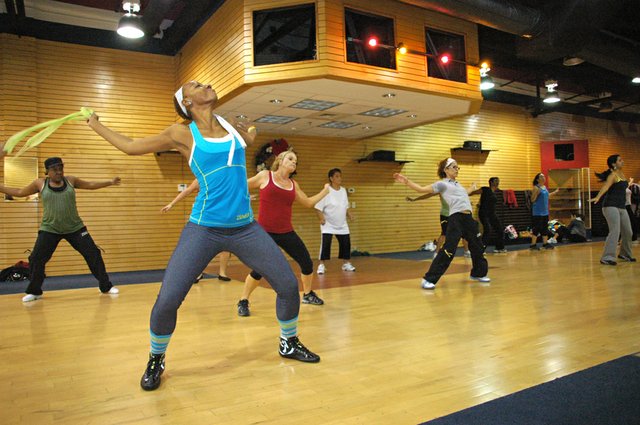 Short-term leases are on the rise at the Oviedo Mall, and two brand new businesses are taking advantage of the opportunity.
"It became really popular as the time changed, you know, with the economic crunch … with the uncertainty," said Crystal Hanley, specialty leasing representative for the mall.
House of Da'Le, a fitness center, and Vagabond Traveler, a leather luggage store, both opened in December under the Oviedo Mall's Specialty Retail Program. The program offers business owners leases that are a year or less, versus the traditional lease of two years or more. Generally the leases are at least six months, and a year is the most common length.
The mall has always had the program, which is popular with seasonal carts that offer products particular to holidays, for example Christmas and Valentine's Day gifts, and the kiosks seen along the walkways selling belts or customizable shirts. But since the economy has had its downturn, many stores are choosing the shorter lease option. Hanley said at least eight stores in the mall have now gone with shorter leases.
Low risk
It gives new businesses an opportunity to test the waters without the risk of long-term commitment, officials say.
"Just because of the way the economy is and the way the market is, people are nervous," said Sara Steffes, marketing manager for the mall. "They want to open their own store, but they're nervous about doing it in an environment like this, and this gives them that opportunity."
House of Da'Le owners Annette Escoffery and Patrizio Merlo jumped at the chance to see if the mall would be a good fit for their business, which offers the popular Zumba, yoga and many other fitness classes.
"There's very little risk involved," Merlo said.
And the little risk they have taken has seemed to pay off. While the mall sees a visitor here and there early on a Monday morning, 20 women sweat off the pounds dancing during a Zumba class led by the two owners. It's almost like a dance club in the studio, where Merlo and Escoffery shake it for their class, grinning as if they're not even at work.
"We love what we do," Escoffery said. "We get to do what we're passionate about."
Here to stay
And while the mall is opening its options and expanding the idea of what fits in a mall — a couple years ago they never would've thought there'd be Zumba classes taught there — they are still cautious of what they choose to fill their storefronts, Hanley said.
They want to continue with the success seen since their management changeover in November 2010 to Urban Retail Properties and General Manager Brian Olivi. The mall has had 2.9 million shoppers during the past six months, a figure they're happy with, Steffes said. Long-term tenants have noticed the increase in visitors this holiday season compared to 2010, too.
"In general I think the traffic is up," said Shirley Gonel, owner of Sassy's Bridal. "If they're not buying it doesn't matter, they'll know that we're here and they'll come back. At least they see that we're here."
Prudence Manolov, owner of Glass Slipper Cakery and Glass Slipper Academy, said she's heard positive reactions from customers.
"You can tell the mall isn't going anywhere," she said.
Escoffery agreed, and although she does hear customers ask if the mall is here to stay, she and Merlo are confident in its future success.
"We wouldn't be here if we didn't think it was staying open," she said. "We see their vision so we're comfortable with being here."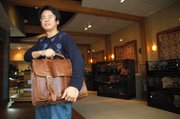 Embracing choices
Vagabond Traveler owner Long Zhang said he had pretty good business during the holidays, but it's slowed down since. His store isn't the cheapest, his leather bags can reach more than $300, but he hopes that the high quality of his product and unique feel will bring shoppers in.
"I have something people don't have," he said. "You carry personality."
The mall certainly receives benefits for taking chances on new ideas, and choices are what draw shoppers in, said Brian Olivi, general manager. A place to shop, exercise, see a movie, get a shirt embroidered and attend a city-sponsored event such as the Jan. 21 car show — options.
"It's not just about shopping … that's the key is to provide a venue that has a variety of activities going on," he said.