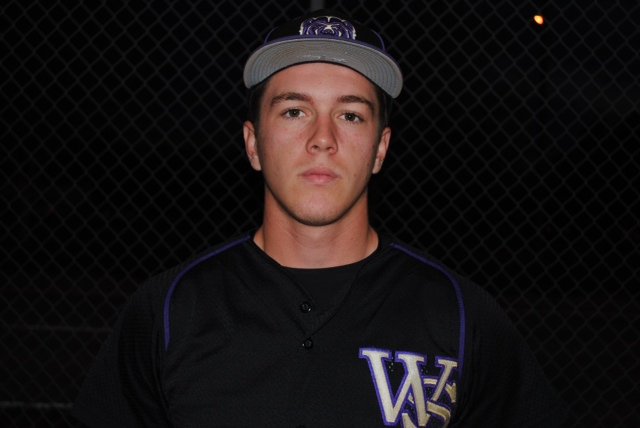 Four local baseball players may be headed to the big show after being picked for the 2012 MLB draft. And they'll be joining a long tradition of players picked from the middle of the Sunshine State.
Ever since 1965, the MLB First Year Player draft — or Rule 4 draft — has been making dreams come true, paving the way to the majors for hundreds of amateur players across the country. The amateur draft is the primary means for assigning amateur talent to teams in the MLB, and stands out from other professional drafts as it takes place in the middle of the professional season.
Throughout the history of the draft, thousands of players have been drafted from Florida, with dozens from the Orlando area. Even after 47 years of drafting, this year the draft held more surprises, as a local high school sent not one, but two players to the majors for the first time in the school's history.
Trinity Prep
As the star SS for Trinity Prep, Max Moroff is well known in Winter Park, but after finally agreeing to a deal on July 13 with the Pittsburgh Pirates, who drafted him in the 16th round of the draft, Max hopes to make his name known as a pro player someday soon. Right now however, he's just happy to be getting paid to work on his game.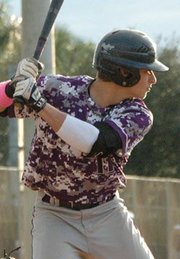 For Max, that is something he almost didn't expect, after a rollercoaster ride through the draft brought him to the table with three teams before finding the one that would offer the contract, he thought would make it worthwhile to walk away from a commitment to UCF. At some point Max began to think he wouldn't get drafted at all. "I was actually pretty surprised I got selected, and everything just went on from there," he said.
Max said Pittsburgh is a great system for him to join, speaking specifically about their facilities in "Pirate City", the newly constructed complex of the Pittsburgh-based team in nearby Bradenton, Florida. The close proximity to his home is an added bonus for Max, who grew up here and "loves it here". He may recognize one name on his new roster though...
Winter Springs
Of the hundreds of Florida-born players who have been drafted by the MLB, not one has been chosen directly from Winter Springs High School. That is, until this year when a prolific pitcher-and-catcher duo in Jon Sandfort (P) and Chris Breen (C) smashed that glass ceiling with a mid-90s fastball and a .497 batting average.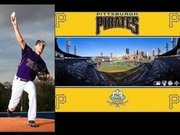 Third-round selection Sandfort, who will join Moroff in the Pirates' organization, calls this past season "a really fun year." It's easy to see why. With the team going 27-2, coach Jered Perez being named Seminole County high school coach of the year and Sandfort himself posting an 8-1 record during 68.2 innings of work with 72 strikeouts, he certainly earned the option of choosing a professional career or the University of Florida, where he'd committed.
Longtime catcher Chris Breen will be seeing Jon Sandfort in a new way in the coming years for the first time since they were both 6 years old ­— as an opponent. Breen was drafted in the 12th round of the first year draft by the Yankees, and will begin his career in the Gulf Coast league. Breen came into the season under the radar, but quickly garnered attention as he rewrote the WSHS record books, posting record numbers for the school in batting average (.497), RBIs (42), and homeruns (6). With the tools to perform well at the plate, and move around the field defensively if necessary, as well as the mentality required to manage pitchers effectively, Breen should have a very bright future ahead of him.
Hagerty
Of the four players drafted from our area, the highest pick was pitcher Zach Eflin, of Hagerty High School. Eflin is a big, right-handed pitching prospect whose undeveloped, 6-foot-5-inch frame has scouts and coaches drooling. Drafted 33rd overall by the San Diego Padres, with the compensatory pick they were awarded for the Heath Bell signing by the Florida Marlins, many project Eflin as a solid starter in the next five or so years, and his ceiling is so high that he was expected to go higher, however a recent bout with tendinitis knocked him back.
His high school coach Jered Goodwin says, "As far as high school pitchers he has the best combination of 'stuff' and production that I've been around," adding that he could easily see him helping out a major league club in five years.
Despite the tendinitis, Eflin put together a memorable senior season, going 5-2 with a 0.51 ERA and striking out 59 hitters in just 41 innings, certainly earning his 33rd overall selection. Eflin is currently in Peoria, Ariz., working his way through the San Diego Padres' rookie process, but according to his high school coach, he plans to return during the offseasons for workouts with past-Hagerty draft picks.