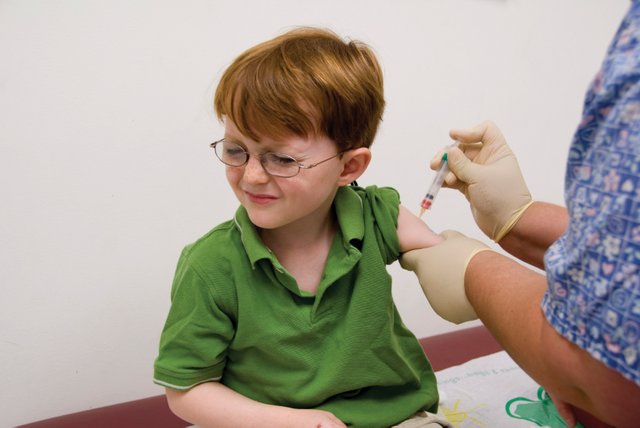 For those battling a fever or a sore throat, they may just be experiencing symptoms of the common cold. But it could also be symptoms of a worse affliction that's seen a 500 percent increase in Oviedo in two weeks.
Florida Hospital's Oviedo Centra Care clinic reported a five-fold jump in strep throat cases two weeks ago, the largest reported at any Centra Care location. From June 22 to July 5, the Oviedo clinic reported at least one case of strep throat per day, when only one week prior they reported one case per week.
The increase seems concentrated at the Oviedo location though, as other Centra Care locations haven't seen a significant rise in strep. The Longwood clinic reported between five and eight cases per week, while Altamonte Springs saw between three and four, and Sanford had two or three, the clinics reported.
Dr. Timothy Hendrix, the medical director of Centra Care, is surprised by the sudden increase of strep diagnoses, but he doesn't think it's unexplainable.
"It's pretty unusual to see strep in the middle of summer. We often don't see it until school starts again in fall, but we've definitely seen an increase in the past few weeks," Hendrix said. "It's probably a singular cluster of people that's causing the outbreak in community. Oviedo's more of a community with residential, younger families, where the disease easily spreads."
Adults and children alike are susceptible to infection, although children between 5 and 15 years old are the most common patients. After being exposed to the streptococcal bacteria, patients can show symptoms in two to five days. Symptoms of strep throat include sore throat, fever, painful swallowing, nausea and swollen glands. Hendrix warns that if a family member has strep, there's a 20 percent chance other family members will catch it.
But just because it can be spread easily does not mean that it's considered a danger.
The Seminole County Health Department has not recognized the increase of strep throat in recent weeks. Dain Weister, public information officer for both Seminole County and Orange County Health Departments, emphasizes strep throat is not significant enough to be rigorously monitored by local health clinics.
"It's not a reportable disease," Weister said. "We just try to help with surveillance. It's not required of doctors and providers to report it to the Health Department, like more extreme diagnoses such as E. coli. Our reports are just based on what information they voluntarily give us."
Weister still urges that people be aware of the possibility of infection. "If Centra Care is seeing an increase, then we would urge the public to take all the precautions they can."
Another local walk in clinic, Solantic Urgent Care, has not seen a rise in strep throat either. Paul Dickison, vice president of marketing for Solantic, said that while the Winter Springs clinic still treats a few cases of strep a week, it's nothing out of the ordinary.
"We didn't necessarily see a higher incidence of reportage of strep," Dickison said. "We've seen a lot of upper respiratory or throat issues. We've run a lot more tests, but haven't necessarily confirmed a higher incidence of strep."
But as strep outbreaks — both seasonal and incidental — have led to use of common antibiotics to stop them, that may have weakened the drugs' effect, Hendrix said.
"Strep is fairly easy to treat, as almost any antibiotic will kill it," Hendrix said. "We've been seeing a little bit more resistance in the community over the years, since streptococcal bacteria have been exposed to the antibiotic numerous times, so it's developing a strong resistance."
Without treatment, Hendrix said, strep can last up to a week, but with help from antibiotics such as penicillin or amoxicillin, the symptoms can disappear within two days. To prevent catching strep, he advises following normal hygiene precautions, such as avoiding contact with someone with the disease and regularly washing your hands.