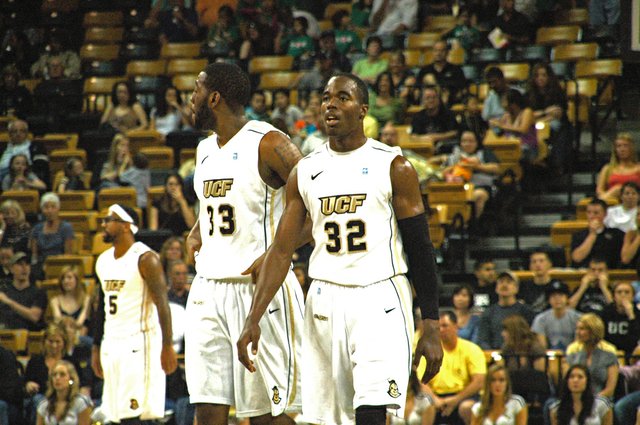 The Knights earned a spot in the NCAA National Invitational Tournament for the first time in school history, and the tip off is coming March 14.
That quick turnaround was a welcome exit from the limbo they were in after an 83-52 blowout loss to Memphis on March 9, which ended their Conference USA championship hopes. They had beaten UAB for the third time this season to make it to the semifinal before losing to Memphis on poor shooting and weak defense.
But after a Monday announcement that they'd be in the NIT Tournament, the Knights (22-10) had renewed hopes of extending their season a bit longer.
The odds are still long for the NIT virgins, who face a Drexel (27-6) squad that is widely regarded as the top team in the NCAA that was not selected for the NCAA tournament.
The Drexel Dragons have won 19 of their last 20 games.
The game could come down to defense for the Knights. Though the Knights have been plagued on and off with shooting difficulties, the Dragons have consistently scored low in their games, rarely posting up more than 70 points.
But with four players consistently capable of posting up double digit points, and routinely grabbing double doubles with the help of strong rebounding, Drexel could be a formidable opponent for the Knights.
With a win the Knights could go on to the second round, with those game times yet to be announced. It all tips off at 7:15 p.m. March 14 on ESPN3.