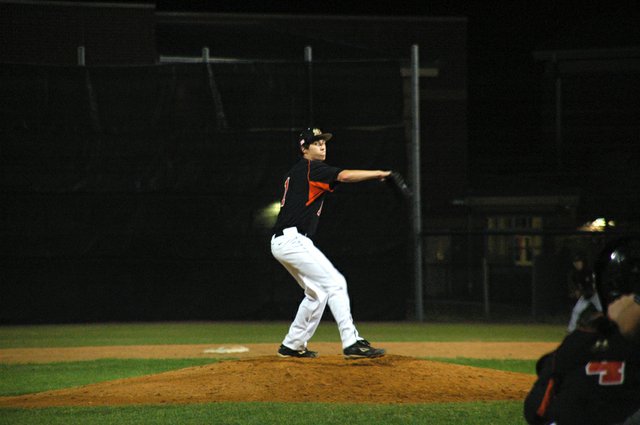 The Oviedo Lions are on a six-game winning streak that started on the road and came home in the last week. And in that span the Lions have proven they can hammer the ball, scoring at least seven runs in every win, including a 17-0 blowout of Evans on March 2.
But their toughest game came March 8, when they found themselves consistently knotted up with Winter Park, who refused to go down without a fight.
The Wildcats (7-4, 3-1) struck first against Oviedo (9-4-1, 2-1), scoring two runs in the first inning, and leading the game for much of the way before the stretch. But Oviedo consistently found a way to match the Wildcats throughout the game.
After tying things up repeatedly in the early innings, the Lions leapt ahead and didn't look back.
For the Lions, a showdown against Winter Springs (13-0-1, 3-0) at 7 p.m. Thursday will be their first shot at revenge after losing 3-1 to the Bears Feb. 24.
Bears undefeated
For Winter Springs, their undefeated season has been a wild one, with a handful of one- and two-run games where the Bears always seemed to come out on top.
Their most recent nail-biter came at the expense of Lake Brantley, which had struggled against strong pitching but rarely seemed to be at a loss for hitting. The Bears took them down 4-3 in a game that stayed close until the end.
Huskies
Hagerty got off to a strong start to the season and has rarely let up in a series of narrow wins interspersed with the occasional blowout.
The Huskies (8-1-1, 3-1-1) held their first two opponents to one hit each before suffering their only loss of the season. Since then they've gone on a tear, undefeated in seven straight games heading into the start of the week.
They'll take on Spruce Creek (9-3, 4-2) for the second time this season starting at 7 p.m. Thursday at home. The Hawks are the only team that's defeated the Huskies so far.