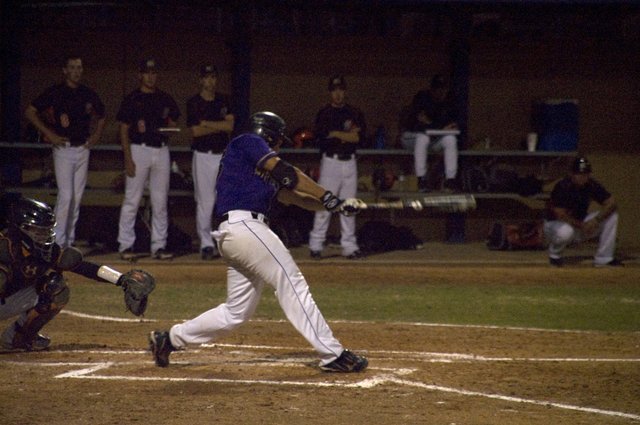 The scoring came early and quickly, and then the Bears just had to hang on. Winter Springs jumped out ahead of Oviedo in the Class 7A District 4 championship game April 26, and then held off a challenge by the Lions to take the win 3-1.
Most of Winter Springs' holding capacity came courtesy of an unstoppable Jon Sandfort, who took the mound for the Bears and hurled a complete game, 10-strikeout masterpiece.
Meanwhile Hagerty took a narrow lead in the fourth against rival Spruce Creek in the Class 8A District 2 championship and watched it evaporate. They would lose 4-1 in that game, but like Oviedo and Winter Springs they gained a spot in the regional playoffs.
For the Lions that means heading all the way to New Smyrna Beach, which they did at press time May 2. Winter Springs hosted Viera at home the same night.
Hagerty heads up to Jacksonville to face Sandalwood in the first round, with that game starting at 7 p.m. Thursday.