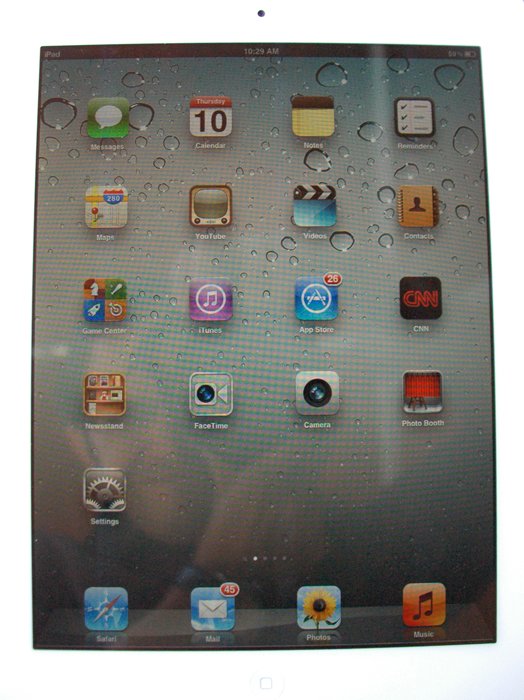 Oviedo City Hall may be leap into the future with new iPads set to arrive in the next few months.
With Winter Springs, Maitland and Winter Park already going tech savvy on the dais, Oviedo's City Council will get new iPads and new software to make working with agenda items quicker and easier. It'll also make it easier for Council and staff to communicate with the city's main computers.
That had been a problem in the past, Oviedo spokeswoman Gail Bigelow said.
"Some of them have tablets and some of them have laptops at this point," she said. "From the new programming, we'll be able to load the agendas to the iPad and they can move around them better and load files easier. They won't have to squirrel around looking for attachments."
Councilwoman Cindy Drago said she's totally in favor of the switch.
"I love the iPads," Drago said. "I have one personally that I use for my personal needs. I have it for the Internet, and when we go away, I use it with my grandchildren to play games."
Drago said that the old system has held up communication and made what should be a one-step process a daunting task.

"I know when I came on Council one of my pet peeves was the agenda and how we receive it," she said. "It was slow; it was cumbersome; I was always calling because there were problems. We needed something that was going to make it more user-friendly."
And that user-friendliness could help connect multiple devices at once. Drago said that she'd gotten used to her iPad being able to sync files with her phone and email accounts, something that's proven impossible with current city software and computer hardware.
Soon, she said, that might be a thing of the past. But first the city has to undergo a software overhaul that should make it easier for citizens to read the online Council agenda and make files easier to locate and to open.
That could take some time.
"We want to make sure we have everything right before we roll it out," City Manager Kathryn Breazeale said.
That could take a few months, Bigelow said, but when the process is over, the residents, Council and staff should be communicating much more smoothly.
"We ask a lot of [city staff], so if it'll help cut down on several steps, then I'm all for it," Drago said.
Winter Springs goes paperless
In Winter Springs, not all of the local government officials have adopted the iPad, but the city has gone paperless in the past year. Mayor Charles Lacey said that by using laptops and similar technology, the City Commission saves about 2,000 sheets of paper per meeting, depending on the meeting's content.
The process would have begun earlier, but some commissioners insisted on having paper copies of every item.
"As those commissioners left office, we were fortunate that the commissioners who came in were more receptive to electronic versions," Lacey said. "To me, it's just cost-saving and a convenience."
Lacey does not blame those commissioners who demanded paper copies. He understands that most people grew up using paper and are not comfortable with a keyboard and mouse or touch screen in front of them.
Winter Springs and Maitland both have a public terminal in City Hall where citizens have online access to local government documents.
"I think we've got a good, cheap system that wasn't difficult to do, and it's fairly easy," Lacey said. "If any other cities want to call and get some free advice on how to do it, we'd offer our expertise."
Amy Simpson contributed to this report.