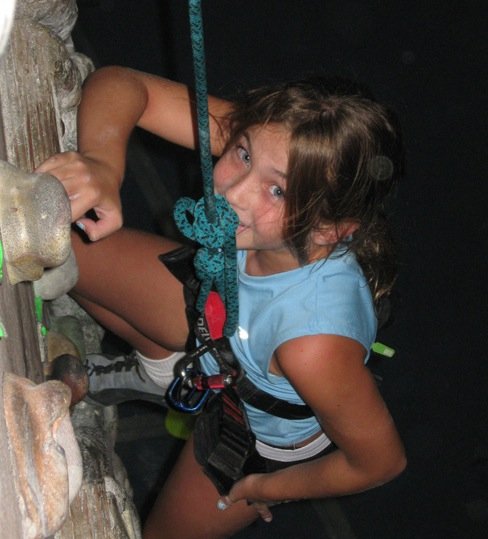 Oviedo
Oviedo Basketball Camp
This five-day program is a great place for any young basketball player who is looking to develop and refine his or her fundamental skills. It's for boys and girls, ages 7-14 years old. Session 1 is June 25-29 and Session 2 is July 16-20. For more information or questions, please contact 407-971-5568.
Oviedo Club Riverside
Club Riverside in Oviedo offers a variety of outdoor and indoor activities for children ages 6-13. During each week campers will go on at least two field trips. Each child will be highly supervised, with a counselor for every 10-12 campers. Camp Sessions are June 4-Aug. 10. If you have any questions contact 407-971-5575 or aortiz@cityofoviedo.net
Oviedo Volleyball Camp
Volleyball Camp is a basic skills camp is designed to teach the fundamentals of volleyball to young players at all levels. Skills such as serving, passing, hitting and team building will be covered. Session 1 is June 4-8, Session 2 is June 18-22 and Session 3 is July 30-Aug. 3. For more information or questions, please contact 407-971-5568.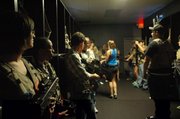 Hard Knocks
Session of combat laser tag and gaming camp will be held at Hard Knocks in Oviedo for students ages 8-15. Sessions run Monday through Friday, 8:30 a.m. to 1 p.m. (or 5:30 p.m.) on select weeks, June 18-Aug. 10. Visit IndoorWar.com or call 407-359-9091.
YMCA
Y camps, whether overnight, day or specialty camps, all share one thing: they're about discovery. Campers spend their days swimming, playing sports, learning positive character development, doing arts and crafts, and going on field trips. Visit ymcacentralflorida.com
Seminole County Music Together
Five-week Summer program begins July 10th. Each family receives two cd's, a fully illustrated songbook, a booklet for new families with a DVD, and a music development growth chart. Tuition: $110/child, sibling: $70. Children birth to five years with the adults who love them making Music Together with Miss Marla. Visit www.seminolemusictogether.com
Winter Springs
Camp Sunshine
Winter Springs Parks and Recreation Department hosts Camp Sunshine at the Winter Springs Civic Center; 400 North Edgemon Ave. Camp dates are June 4-Aug. 3. It's for 6- to 12-year olds. Trips and activities include bowling, movies, arts and crafts, and skating. Call 407-327-6593.
WSBL summer basketball camp
WSBL Sunshine Youth Sports in Winter Springs hosts summer basketball camps at Willow Creek Church in Winter Springs June 4-8, June 18-22, July 9-16 and July 16-20. Visit wsbl.com
CFK soccer camps
Central Florida Kraze/Krush Summer Soccer camps are back. Improve your game by joining the CFK instructors for a four-day soccer camp at Central Winds Park. The CFK camp will provide an environment that will accommodate all levels of play. The half-day camp is for children ages 4-16; the whole day camp is reserved for the older kids ages 9-16. Visit cfksoccer.com
Double G Lacrosse camp
Seminole Lacrosse Club and the Winter Springs Parks and Recreation Department in association with "Double G Lacrosse" will present two, one-week long Lacrosse Camps for boys in fourth through eighth grade at Central Winds Park in June and August. Call 407-327-6589 or visit seminolelacrosseclub.com
Bradstreet Tennis Programs
Specialty camps for kids interested in sharpening their tennis skills are available at the Wedgewood Tennis Villas Complex for those ages 4 and older. Tennis Camp dates will run June through July. Call 813-900-8459 or visit Bradstreetsports.com
Longwood
Summer Adventure and Biology Boot camps
Join Seminole County Natural Lands for Summer Adventure Camp for ages 7-12 held at the Environmental Studies Center; 2985 Osprey Trail, Longwood. Also, Biology Boot Camp for ages 12-15 is held at the Environmental Studies Center and the Ed Yarborough Nature Center; 3485 N. County Road 426, Geneva. Call 407-349-0959 or visit seminolecountyfl.gov/parksrec/naturallands
Sanford
Central Florida Zoo
Explore Central Florida Zoo's exciting summer programs including half- and full-day camps for children ages 6-12. Choose from a wide variety of fun and exciting camps such as Pirates of the ZOOribbean, Jr. Zoo Keeper, Jungle to Jungle and more! Call 407-323-4450, ext. 123, or email education@centralfloridazoo.org
Free Grove summer camp
Sunshine Grove is a summer camp for students entering grades first through sixth. The Grove Counseling Center combines caring instructors, evidence-based wellness education, and lively community guests. Hours are Monday through Friday from 8:30 a.m. to 12:30 p.m. This camp is provided free. Spots are limited, so email outreach@thegrove.org or call 407-588-1147. __
Cherie Dacko camp
Instructor Cherie Dacko at Jeanine Taylor Folk Art in Sanford is teaching a six-week schedule of art camp offerings. Dacko has a degree in fine art and has taught children and teen classes for several years. For registration information, contact instructor Cherie Dacko directly at 407-496-9524 or by email at cherieart@cfl.rr.com
UCF
UCF creative writing workshops
The University of Central Florida Literary Arts Partnership is pleased to announce two creative writing workshops for teens from July 9-13: Story and Script Workshop, and Poetry and Creative Nonfiction Workshop. To learn more visit ce.ucf.edu/creative
Central Florida Soccer Academy
Train with professionals and World Cup champions at the Central Florida Soccer Academy. Amanda Cromwell's Girls Day and Overnight Camps are at UCF and run from June 11-15, June 20-23 and July 15-18. Call 407-823-6611, email Info@CentralFloridaSoccerAcademy.com or visit cfsaorlando.com
UCP of Central Florida
UCP of Central Florida offers full-day camp programs for children from newborn through fourth grade. The school is for children with all abilities, but this camp offers experts for children with special needs. UCP is located at 12702 Science Drive, in Orlando, near UCF. Call 407-852-3300 or visit ucpcfl.org