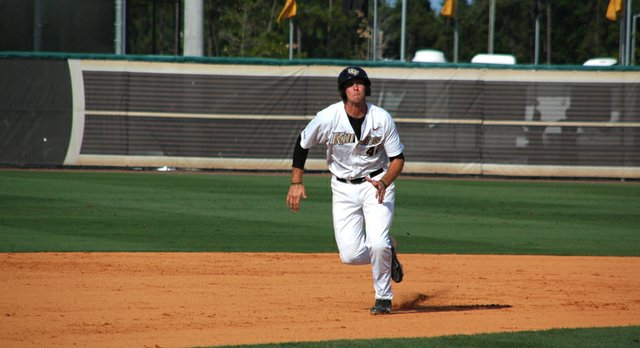 The regular season Conference USA baseball championship rests on one final series to close out the season. The Knights will play host this weekend, as Rice enters the three-game series with both teams tied for the C-USA lead.
With both teams at 15-6 in conference play, Game 3 could prove the decider for who gets the coveted top seed in the C-USA championship in Pearl, Miss.
The Knights have only lost one conference series all season, with two one-run losses to Memphis to close out April. For most of the rest of the season it's been total domination for the Knights. The last time the Knights played Rice, they lost the C-USA championship to them 4-2.
That year the Knights had a nearly identical lineup. With more experience, they enter the series out for revenge.
Rice has yet to lose a conference series this season, losing only a few games piecemeal, including a 6-5 shocker 12th-inning loss to UAB on May 13.
It all starts at 6:30 p.m. Thursday, May 17, with games following at 6:30 p.m. Friday and 1 p.m. Saturday. And it's all happening on UCF's home field.