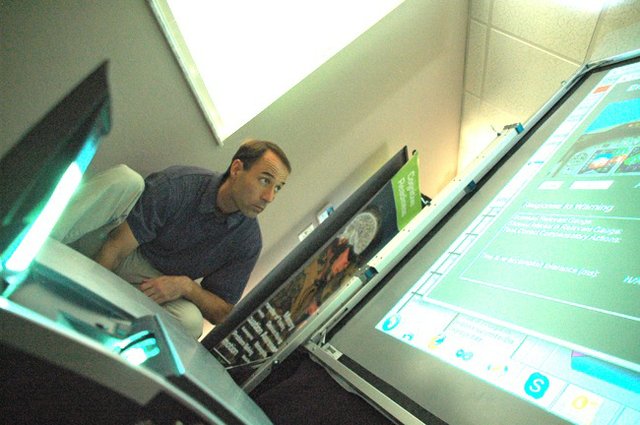 From tax incentives to master development plans, Oviedo and Winter Springs are diving headfirst into economic development plans to do all they can to bring in new businesses.
Winter Springs debuted its new Economic Development Department last month. Oviedo overhauled its business incentive plans over the summer and now it's adding another potential business incentive on the November ballot. Both cities say they're doing their best to be competitive in a recovering market.
"Our primary goal is to bring jobs to the Metro Orlando area. … We're trying to add as many tools to our tool box as we can to do so," Oviedo Mayor Dominic Persampiere said.
Winter Springs
New Winter Springs Economic Development Director Brian Walters said he's spent the majority of his first month on the job examining the city's commercial and residential population to develop a master plan for business growth in the city.
"We want to help the area realize its full economic potential," Walters said.
That, he said, means preserving the community's "bedroom" feel, while also diversifying and growing its commercial business tax base. Though the city has offered tax incentive programs to draw in businesses and new jobs for many years, no business has successfully applied and utilized them.
"We have to get more competitive and learn from our past experiences," Walters said.
The economic master plan for the city, which he says is in the works, will try to capitalize on the fact that Census results show that 97 percent of Winter Springs residents travel outside of the city to go to work.
"There is a golden opportunity for us to capture that workforce," he said.
To do so, the new economic development department is analyzing resident population data to decide which types of businesses to target in city initiatives. Walters says he hopes that in that way Winter Springs can encourage its citizens to stay put and build business in their own backyard.
Visit wintersprings.biz for more information on the Winter Springs Economic Development Department headed by Brian Walters.
Visit cityofoviedo.net for detailed information about Oviedo's economic development initiatives and the city tax abatement amendment that will be on the ballot Nov. 6.
"People value their time — there's a likelihood that if we provided career advancement in the city, residents would be less likely to commute outside of it," he said.
As economic development plans continue, Winter Springs is also continuing to foster its relationship with the University of Central Florida Business Incubator, offering incentives to keep those hatchling businesses in the city.
"The initiative is that we need to capitalize on the opportunities that we have," he said.
Oviedo
Oviedo, which operates its economic development department through John Jones with Littlejohn Engineering, offers similar job growth initiatives and targeted market philosophies to try and build the city's commercial base.
One incentive the city has been lacking, Persampiere said, is that of a tax abatement initiative. That would allow new or existing businesses that want to build or expand in Oviedo the ability to apply for tax exemptions on construction and equipment. A referendum to initiate that incentive will be on the ballot for Oviedo residents on Nov. 6.
"We've been seeing a lot of growth in the programs we have," Persampiere said. "This would be another way of targeting the industries we want to bring to Oviedo."
The referendum states that for up to 10 years, a new business or expanding existing business employing a minimum of 10 full-time employees can apply to the City Council for an ad valorem tax exemption of up to 100 percent of the assessed value of all added improvements used for expansion.
"It's up front because that's when [businesses] are accruing the most cost. … It's an incentive for them to build here," Persampiere said.
That incentive, Director of Development Services Bryan Cobb said, will stack upon the city's other incentives to offer business the best package possible to draw them to the city.
Since reorganizing the city's tax incentive programs this summer, Cobb said the city had its first big incentive deal go through in August, with simulation firm Design Interactive expanding in the city. Prior to that, four small businesses had taken advantage of the city's first incentive program, which started offering impact fee assistance in 2006.
Cobb and the mayor both hope those numbers will improve as more businesses show interest in Oviedo and construction projects such as the mixed-use Oviedo on the Park begin.
"These are tools to not only recruit new business but help your existing business grow and be successful," Cobb said.