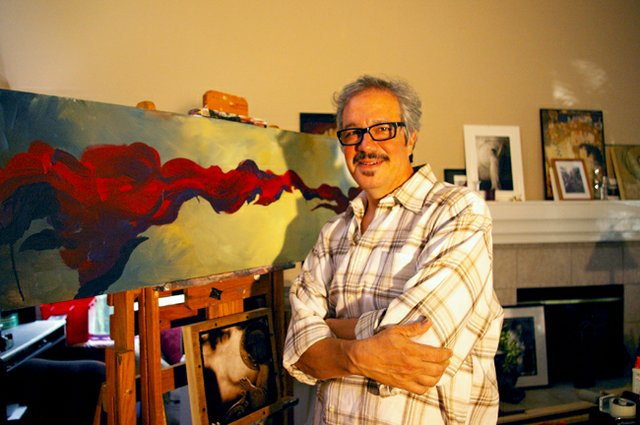 The Winter Springs Festival of the Arts continues to grow in popularity and exposure, returning for its fifth year celebrating the many forms of art.
The 5th Annual Winter Springs Festival of the Arts will take place at the Winter Springs Town Center Oct. 20-21 from 10 a.m. to 5 p.m. and will display art ranging from paintings and pottery to photography and digital media.
To set this year's festival apart from past years, the 5th Annual Winter Springs Festival of the Arts will feature an emerging artist section, made up of artists who have not publicly shown their work more than twice.
"Our major goal, being the Chamber of Commerce, is always to bring up a platform for people to network and get together," said Bridget Lake, senior director of sponsorship and events of the Oviedo-Winter Springs Regional Chamber of Commerce. "And this is a festival, so it's a celebration and it's supposed to be fun and a great event for the community."
Lake said this year's installment will show work from 125 juried artists, with $13,000 in cash prizes up for grabs.
While the festival includes talent from across the country, many of the featured artists have Central Florida roots.
Think big
Though he only shows his paintings in festivals once or twice a year, Oviedo painter Courtney Canova has had his work shown in every Winter Springs Festival of the Arts thus far.
Canova said the festival carries a sophisticated atmosphere that pushes him to hone his skills.
"The artists that come to it are really good; some of them I really admire," Canova said. "It raises the bar from something like Great Day in the Country where it's more home-spun, self-taught artists to something that's a lot more sophisticated and serious."
For Canova, the larger the canvas is, the better. A testament to his preference can be found in downtown Deland in the form of nine murals depicting the history of the city, with some reaching dimensions of 90-by-28 feet.
"I really kind of found my own with painting when I started painting the murals at 100 feet long." Canova said. "It's an athletic school of painting, but I felt a lot more comfortable painting big."
For the upcoming festival, Canova plans to paint the Three Graces — faith, hope and charity — on three separate 4-by-6-foot-6-inch canvases.
Jars of clay
Representing the medium of clay at the Winter Springs Festival of the Arts is Deland artist Tim Ludwig, a 30-year veteran of local art festivals.
Ludwig has also had his work shown every year of the Winter Springs festival, displaying his decorative, nonfunctional pottery to the masses.
An element unique to the majority of Ludwig's displayed pottery is a tribute to botanical illustrations from the 1800s, painting elaborate flowers on his cream-colored jars, teapots and pitchers.
"I'm trying to take and give recognition to the botanical illustrator who could not be an artist. They had to be an illustrator," Ludwig said. "They weren't given the levity of making it crooked or putting it on a pot or painting splashy flowers. They weren't allowed to do that."
Silver and stone
A craftsman showcasing a much different art medium, Winter Park artist William Carlie hammers, cuts and melts metal into exotic jewelry decorated with minerals and semi-precious stones.
This year will mark Carlie's second appearance at the Winter Springs festival, where his collection of roughly 75 pieces of jewelry will be on display.
Carlie's assortment of jewelry ranges from earrings and bracelets to rings and pendants made from sterling silver, copper and other metals.
To Carlie, festivals such as the Winter Springs Festival of the Arts not only give artists a chance to gain recognition from the community, but a sense of what appeals to people and what will sell.
"One of the things when you're sitting on the bench creating on your own that you don't get is the feedback from the public about whether you're doing something that folks would find attractive and desirable," Carlie said. "The only way to get that is to put the work out in front of people."
The 5th Annual Winter Springs Festival of the Arts, which celebrates the appreciation of art, wine and music, is open from 10 a.m. to 5 p.m. on Saturday, Oct. 20, and Sunday, Oct. 21, along Blumberg Boulevard at the Winter Springs Town Center, located at the northwest corner of State Road 434 and Tuskawilla Road. It's free and open to the public. For more information, visit www.wsfota.org