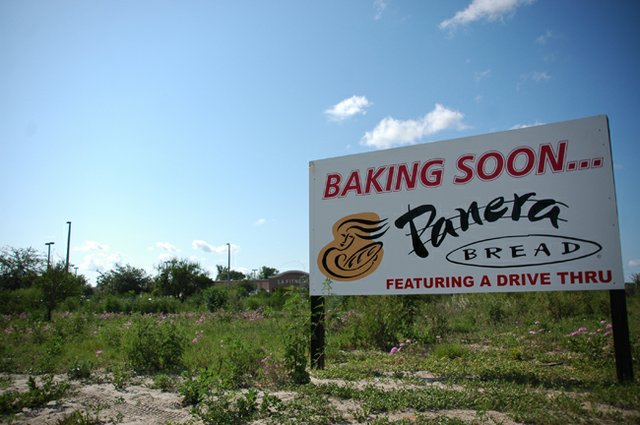 With the Nov. 6 election around the corner and two contested seats up for election in Oviedo, the Voice asked candidates for their final answers on topics that could have the most impact in Oviedo in the years to come.
Here's what incumbent Councilman Stephen Schenck (his challenger, Karen Heriot, did not return repeated requests for responses to these questions), and incumbent Cindy Drago and challenger Bob Pollack wrote about their roles in Oviedo's future.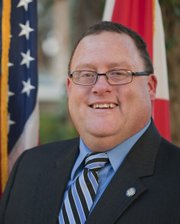 How will you work to get Oviedo on the Park constructed as quickly as possible, and do you think drive-thru restaurants, banks, cleaners, etc., should be allowed there?
Seat 3
Schenck: I have worked on Oviedo on the Park personally for about 10 years, first as a citizen in the focus groups that were established, and now as a councilman …. Oviedo on the Park is much bigger than the construction that will begin in January; it is an idea of how to transform an area that includes both the new construction and the historic downtown utilizing tools such as a CRA, bike paths, sidewalks and roadways. I have been involved since the start and will continue to make sure the actual lines up with the conceptual …
Seat 4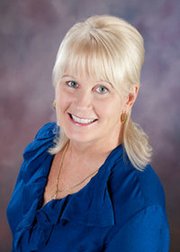 Cindy Drago: After 10 years, Oviedo on the Park is becoming a reality. PAC Development is scheduled to start in January 2013 and we have been working closely with them to assure that everything goes smoothly. The city is prepared to fulfill their commitment to the project and I am committed to making this happen…
The master plan for Oviedo on the Park does not include drive-thru restaurants, cleaners or banks, etc. This was designed to keep it a "destination," not a drive by. We will, however, hear requests by businesses on an individual case, but it is not designed to have multiple fast food restaurants.
Bob Pollack: I would stay in constant contact with P.A.C. Land Development Corporation, developer for Oviedo on the Park, in order to eliminate any barriers that may stall the progress of the vision of the citizens. I would also help with recruiting retail stores and restaurants in order to expedite the main area that the citizens have been waiting for almost 10 years to be developed.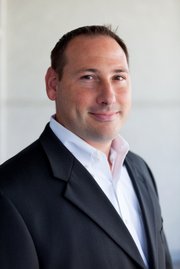 Although "drive-thru establishments," such as a coffee shop, are not currently in the vision of Oviedo on the Park, some corner lots could allow for drive-thru retail space without impeding the overall image.
Keeping in mind recent residential and commercial developments, what will you do to keep Oviedo from overdeveloping its remaining natural land into "cookie cutter" neighborhoods and strip malls that go against the Seminole County slogan of "Florida's Natural Choice?"
Seat 3
Schenck: I think as a basis the Oviedo land development code does a very good job in helping Council balance the relationship between and owners' desires and what's necessary to keep Oviedo the award winning city it is...Compared to Seminole County, Oviedo does not allow as much development to be built on sites, and requires greater landscaping and architectural detail than Seminole County would allow. I have been on the committee to redo the architectural requirements and on Council have updated the LDC to ensure that Oviedo continues to be a good-looking community.
Seat 4
Cindy Drago: In following the comprehensive plan, we will ensure the success of our city. Our mission is to provide a high quality of life to our community through accessible and sustainable services. My focus is to ensure that the natural and built environment of Oviedo is healthy and sustainable. Some of the goals in fulfilling this are to ensure that the infrastructure meets the capacity needs of the city by developing infrastructure that enables quality/smart growth, eliminating existing infrastructure deficits and ensuring that new development or redevelopment is done in a sustainable manner.
Bob Pollack: I agree with the city's Strategic Economic Development Plan, Comprehensive Plan and the Seminole Way initiative. These are three blueprints that complement each other in developing the city of Oviedo along with preventing overdevelopment. These documents allow for a business area, an entertainment area, a limited amount of residential development along with plenty of parks and conservation areas in order to still be "Florida's Natural Choice" when the overall plan is executed.
Oviedo and UCF have a close relationship, with partnership programs and a growing residential base of UCF students and graduates. With that in mind, how would you effectively manage the difficult balancing act inherent in Oviedo becoming UCF's "college town?"
Seat 3
Schenck: I don't believe that Oviedo will become a "college town" for a few reasons: We do not border the college or provide inexpensive housing. We have requirements for how many unrelated people can live within a house and a barrier subdivision, Carillon, that's in between us. Council has worked for many years to ensure that the "college atmosphere" does not overtake Oviedo. Council believes that maintaining the family-friendly atmosphere is crucial and we have been vigilant in keeping out the type of behaviors and negative business that cater only to college students.
Seat 4
Cindy Drago: We are fortunate to live in such a great city as Oviedo. Selected as one of the top 10 best towns for families by Family Circle Magazine, we were chosen as a perfect place to call home because of our top-notch schools, affordable housing, green-space, access to health care, low crime rates, financial stability and our giving and helping spirit…We have a great partnership with UCF and SSC (Seminole State College). As a trustee for SSC, I can assure you that the college and university work closely with the cities and county for maintaining our quality of life.
Bob Pollack: I am a UCF graduate and know there is a delicate balance between the college and family environments. Many housing issues that once existed with UCF students have been corrected since UCF has expanded the student housing. An advantage that Oviedo has over many cities is the large labor pool that UCF provides for many retail businesses and restaurants. Oviedo's close proximity to UCF is going to play an important role in attracting businesses that provide high-paying jobs by reducing the need for relocating employees and allowing businesses to provide internship programs that groom employees at an early age.
With the current squeezed budget in mind, what program, service or department do you think could afford further cuts without hurting the city? How would you go about those cuts?
Seat 3
Schenck: Since being elected in 2007, I have had to deal with declining revenues and increased costs for services as every person, business and government has. We have worked hard to keep the level of service high by partnering with other agencies, and by cutting costs. It's unfortunate that we have had to, but it was only fair to the citizens of Oviedo that we lived within our means. I believe that there are a great many signs that Oviedo is leading the way out of this trend, and do not foresee the need make the kind of cuts we have had to…
Seat 4
Cindy Drago: This year City Council approved a balanced budget without using any reserved funds. We also cut spending by $9.9 million without lowering our services or raising taxes. We have already made adjustments and feel that we are in a good place.
Bob Pollack:There are still areas that allow for franchising out to the private sector, such as food concessions, that will not only reduce expenses but actually create a revenue stream. Many programs and events can increase the revenues they receive by obtaining private sponsorships and increasing fees for non-residents. This will maintain the level of service and make it more favorable to be an Oviedo resident.
League of Women Voters
Florida's election laws have changed. Check your voter status and more at a site provided by the League of Women Voters of Florida Education Fund.
---
Be Ready to Vote: Update your voter registration information by scanning the bereadytovote.org QR code. Your Supervisor of Elections office is just one smartphone scan away. Make the call!