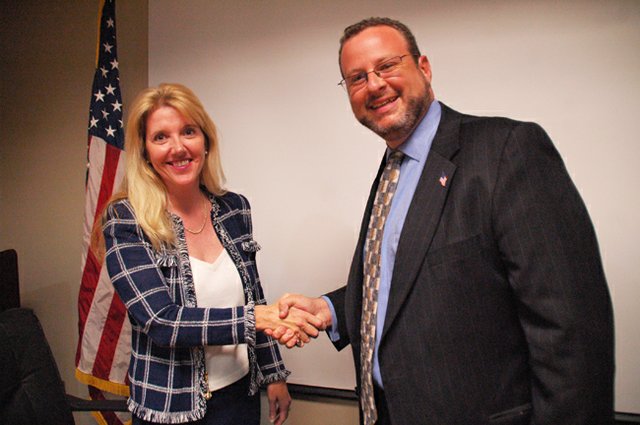 With three pages to flip through on this year's general election ballot and a bit more than a week until Election Day, getting to know your local candidates before hitting the polls can be helpful.
The Seminole Voice asked the three candidates for the Winter Springs City Commission Seat 3 – incumbent Avery Smith and challengers Pam Carroll and Phil Kaprow – to submit written answers to questions about pressing issues in Winter Springs, from business to budgeting.

Read their answers below, and be sure check out SeminoleVoice.com in the coming weeks for our full coverage of all our area's general election races and results.
What experience will you bring with you to the Commission that you feel will help you in best serving the city?

Pam Carroll: My background includes a blend of corporate real estate and marketing business experience, plus 16 years spent in the Seminole County school system. Combine this with service on city boards and committees including: the Winter Springs Charter Ad Hoc Committee; the Redistricting Advisory Commission; and currently as the vice chairman of the Parks & Recreation Advisory Committee. Finally, experience with several volunteer positions – president of the Tuscawilla Homeowners Association (four of the five years), served on that Board of Directors as well on the Winter Springs Community Special Events Committee, the Citizens Advisory Committee and the Winter Springs Festival of the Arts Committee.

Phil Kaprow: My legal background in business, real estate and local government law, combined with my extensive involvement with the business community through the Chamber and my deep-rooted involvement in several Winter Springs community service organizations give me a unique background to think outside the box in finding innovative ways to address challenges presented to the city. My ability to look at all sides of an issue, combined with my integrity and morals give me the strength to lead by doing what is best for the city as opposed to agenda-based decision making.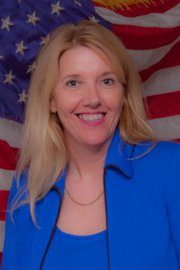 Avery Smith: I bring the experience of working with the current commissioners to advocate for lower taxation and simpler regulations. I bring experience in prioritizing those services for our citizens even during a time of a difficult national economy where we have been compelled to trim expenses while providing a greater return on the investment in the city made by our taxpayers. Having been a successful business owner and attorney, I understand both the business side and regulatory side of dealing with the city and can offer targeted solutions to ease the burden residents and business start-ups complain about.
If elected, what is your primary goal you'd like to accomplish during your time as commissioner?
Pam Carroll: Economic development… the tax burden is approximately 90 percent on residential properties. We must promote and support business development in order to diminish the dependency of real estate property taxes thereby reducing your taxes. With focused development in the Greenway Interchange District, the Town Center District, the Village Walk and the U.S. Highway 17- 92 CRA corridors, the tax base will be able to shift from its current dependence on residential properties to a more balanced level. However, we must continue to maintain the services and public safety appreciated by our citizens.
Phil Kaprow: As my primary goal, I would like to expand our economic development through: (i) incentives to small businesses to not only come to Winter Springs, but to stay; (ii) strategic partnerships with community service organizations to increase success of events hosted in Winter Springs, and (iii) ensuring the ongoing beautification and safety of our city through well planned projects and a sufficiently funded police department.
Avery Smith: My primary goal is to maintain the city's commitment to provide a desirable environment for our residents that will secure their investment in homes and business properties. Attracting new businesses to our city is necessary to fill empty storefronts and stabilize real property values through increased demand. We can do this if we: 1. Expand economic diversity to balance the tax base. 2. Make it easier for businesses and citizens to do business with the city. 3. Eliminate barriers to commerce such as needless permits and unnecessary fees, and expedite the permitting process — for starters.
What is the most important issue you see facing the city of Winter Springs looking into the four-year term you will serve if elected, and how do you feel it would be best addressed?
Pam Carroll: Again, continued strategic economic development in our city to keep taxes low while maintaining the quality of life in Winter Springs. We need to continue to support excellent education at all levels especially in these economic times where severe budget cuts within Seminole County are forcing hard choices within our schools. Educational excellence is an economic engine that drives property values, business development and economic growth in our community. This is a real issue that requires real leadership and a working knowledge of the Seminole County schools that I possess having worked within the school system for 16 years.
Phil Kaprow: The most important issue facing the city is its languishing business base. The budget appropriately continues to be trimmed and tightened through the zero-based budgeting process led by City Manager Kevin Smith, as supported by the Commission. We are rapidly approaching a fully trimmed budget, and as a result need to expand the commercial tax base of the community in order to avoid negative impact on the residents. In expanding the commercial base, however, we must remember that we are largely a bedroom community, and that expansion must not impede or cost us our city's beauty or our identity.
Avery Smith: I'd like to see the city glean a larger portion of our revenue from business through continued collaborative efforts by the Commission to attract and retain start-up companies or expanding enterprises who will both add to the tax base and employ city residents. This is a win-win scenario for the city and our citizens.
Early voting at Seminole County East Branch Library in Oviedo begins Saturday, Oct. 27, and will be available from 7 a.m. to 7 p.m. through Saturday, Nov. 3. Seminole County registered voters can cast their ballots at any early voting location in the county, regardless of where they reside. Visit voteseminole.org for more information about early voting and Nov. 6's General Election. Visit SeminoleVoice.com for continuing election coverage.
Winter Springs recently reinvigorated its economic development department. What steps do you feel the Commission can take to spur business growth in the city?
Pam Carroll: Correct, our city just added the newest member of the Community Development team who brings an impressive background and experience to the table. However, our city should also revisit the current regulations and seek to enable an even more business-friendly environment for new businesses.
Phil Kaprow: I feel we need to explore all options for economic growth, from incentives for new and existing business, to better promotion of the businesses inside our city limits. There are many areas where residents go that have a 32708 zip code but are outside our city limits. By promoting the business within the city limits, we promote local spending, which should result in additional growth and attractiveness of the city as a place to establish a new business or relocate an existing business.
Avery Smith: A user-friendly regulatory approach to business investors is a must to spur growth. Risk is a primary concern of business in the healthiest economic environments and even more so in our current economic state where growth is stifled and entrepreneurs unsure of the future. Providing stability and a commitment to work with prospective business interests attracts both new local investment and allows all businesses to flourish and thrive despite the national trends.
Winter Springs has managed to balance its decreasing budget, while not raising taxes on residents during the recession. Looking ahead, in what areas do you feel the city should be investing the most in? And, in what other ways could it save?
Pam Carroll: At the risk of sounding like a broken record, I do feel that economic development is the most essential key for our city to invest in, while also supporting excellent education. If you ask your friends and neighbors why they chose Winter Springs, it is likely they will answer that it was low taxes, public safety and the high-quality schools that Winter Springs offers. Remember, educational excellence increases property values and encourages business development. Our city manager has worked diligently to reduce staff and redistribute job responsibilities among the current staff. Additional "savings" could instead translate into a tax base where taxes are not as heavily based on residential properties.
Phil Kaprow: The city must provide for the needs of the community, while finding better ways to address the city's "wants." We must invest in creative processes that support working with others (organizations, cities and groups) to assist in offsetting areas reduced in the budget. This could range from establishment of scholarships for Parks & Recreation to co-sponsoring events such as the Hometown Harvest with organizations taking primary responsibility for programming, vendors and advertising. We must also continue to diligently justify each expenditure set forth in our annual budget, and be willing to make the challenging decisions when presented with them.
Avery Smith: Winter Springs should invest in economic development strategies to diversify our tax base. Not only will this add revenue, it will add employment opportunities for our residents. Currently 97 percent of our residents travel outside the city to go to work.
Polling station for early voting:
East Branch Library
310 Division St.
Oviedo, Florida 32765
407-665-1560
Bringing employment opportunities to the city will promote business growth while reducing commuting time and expense for residents. Our city also enjoys the lowest crime rate in the county and does so with the lowest number of police officers per resident of any other agency. We need to continue to provide the tools necessary for public safety.
Zero-based budgeting has allowed the city to reduce departmental operating costs while maintaining services. We have to continue to use this approach to identify cost-savings to benefit the city while still providing services our residents expect.
League of Women Voters
Florida's election laws have changed. Check your voter status and more at a site provided by the League of Women Voters of Florida Education Fund.
---
Be Ready to Vote: Update your voter registration information by scanning the bereadytovote.org QR code. Your Supervisor of Elections office is just one smartphone scan away. Make the call!