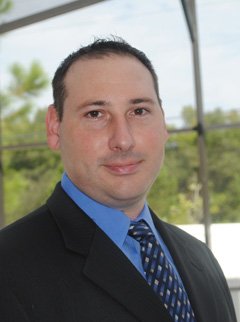 With the strike of 12:01 p.m. on Friday, Aug. 31, qualifying for city election seats closed and the campaign season for city council and commission seats in Winter Springs and Oviedo officially began.
Driving through Oviedo, signs for incumbents Cindy Drago and Stephen Schenck have already started popping up in yards from previous election cycles.
"My campaign started at 12:05 p.m.," Schenck said. "As soon as I heard I had an opponent I went out and put my sign back up in my yard."
Running against the five-year incumbent for his Oviedo City Council Seat is Karen S. Heriot, a social studies teacher at Sanford Middle who could not be reached for comment.
Schenck said up until the last few days of qualifying, he was anticipated going into the election unopposed, but is confident his track record on Council will help him as his campaign moves forward.
"We're trying to do the right things to make us attractive and keep us attractive as a city for residents and businesses… I want to keep that going," Schenck said.
Qualifying candidates for contested Winter Springs and Oviedo city seats up on the ballot Nov. 6:
Winter Springs: Seat 3 – Avery Smith (incumbent), Pam Carroll, Phil Kaprow
Oviedo: Seat 3 – Stephen Schenck (incumbent), Karen S. Heriot
Seat 4 – Cindy Drago (incumbent), Bob Pollack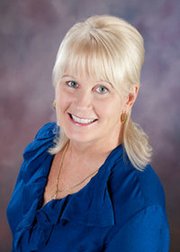 First-term Oviedo Commissioner Cindy Drago in Seat 4 is also gearing up for a race for a second term against Oviedo-Winter Springs Regional Chamber of Commerce board member Bob Pollack, who she beat for the seat two years ago.
In Winter Springs three campaigns for Seat 3 are all starting anew this week. Present Commissioner Avery Smith, who was appointed to the seat following Commissioner Gary Bonner's resignation in June, announced she'd seek a full four-year term late last week.
"I want to keep Winter Springs running the course… It's strong and it's growing, it's a vibrant community, but we need to do more," Smith said.
She said in her term thus far she's been able to show residents what she adds to the Commission, and how she works as a decision maker and problem solver.
Running against her are local attorney Phil Kaprow and longtime city volunteer Pam Carroll.
Carroll says she looks forward to trying to take her knowledge of Winter Springs as a 20-year resident and as a multi-faceted city volunteer to the next level in her campaign for the Commission.
"I'm running to make a difference from a different perspective," Carroll, former five-year president of the Tuscawilla Homeowners Association, said.