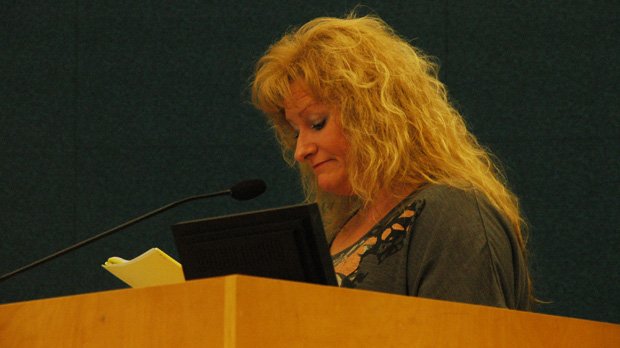 The feeling in the air at Seminole County Public Schools' Educational Support Center was both somber and enthusiastic Monday night as board members gave permission to Superintendent Walt Griffin to advertise the rezoning of the North Phase in Seminole County, a decision that fights back against overcrowding, yet will relocate hundreds of northern Seminole County students.
Passed by the Seminole County School Board by a vote of 3 to 2, the rezoning plan was called for by Griffin in order to cut down costs and overcrowding, and will impact 11 North Phase elementary schools in Winter Springs, Lake Mary, Longwood and Sanford.
Though the rezoning is said to have its benefits, many parents were up in arms Monday night during the public input portion of the meeting.
"The biggest issue I have is transportation," said Toni-Ann Ranta, a Winter Springs parent of children who once walked to Winter Springs Elementary and will now have be bused to Layer Elementary. "I feel that down the road, give or take four or five years from now, I will be standing at this podium again with the same argument with transportation."
"You've taken a lot of students away the past couple years from Winter Springs Elementary that were walkers. It's just very heart-wrenching as a mother, as a person who was rezoned when I was a child."
Winter Springs parent Michael Tallman expressed a similar concern.
"All of our kids who walk to school together will now be bused," said Tallman, who has two children at Winter Springs Elementary. "It doesn't seem financially sound to spend more money to bus them somewhere else."
While most parents pushed back against the plan, some parents saw the rezoning as a chance to break away from neighborhood schools and encourage diversity.
"What I'm afraid of with these neighborhood schools is you're not going to have diversity," said Carmen Garcia, a Sanford parent with two children in Idyllwilde Elementary School and one child in Millennium Middle School. "They need that. You don't want to wait until college to see there's a new world out there; do it now while they're young. Please continue with this."
Other parents felt that issues concerning rezoning are sure to come up, and that it's all for the greater good of the school district.
"We're here to balance capacity and we're here to balance diversity, and so this plan has taken care of that problem," said Aamena Kanji a Lake Mary parent with a child at Crystal Lake Elementary. "I think our problem is really solved. As for everything extra, we're going to have that. The number of students that are being rezoned are too large for us not to have those little issues, but I think we should look at the bigger picture here."
Following both the uproar and praise from parents attending the meeting, the School Board assured everyone that their decision reflects what is best for the students of Seminole County.
"My vote is based only on one factor: how do I believe we can best serve the academic needs of the students who attend the schools in our North Phase," School Board member Tina Calderone said.
"I trust in the wisdom of this board and pray that, as a community, each of us would put personal perspectives aside and work to serve our students. At the end of the day, we are here for our students."
Griffin gave a similar sentiment, mentioning that an alternative would have been much more drastic.
"I think the parents understood that we have to rezone the schools. The alternative would be closing a school on one side of the county, only for me to come back in two years and build one in the northwest," Griffin said. "It was the fiscally responsible thing to do. I think most people understand that."
"At the end of the day, we had to rezone the schools to balance enrollment. That, without a doubt, was the real factor as we worked on the plan."
There will a public hearing and a final vote made about the plan on April 1.