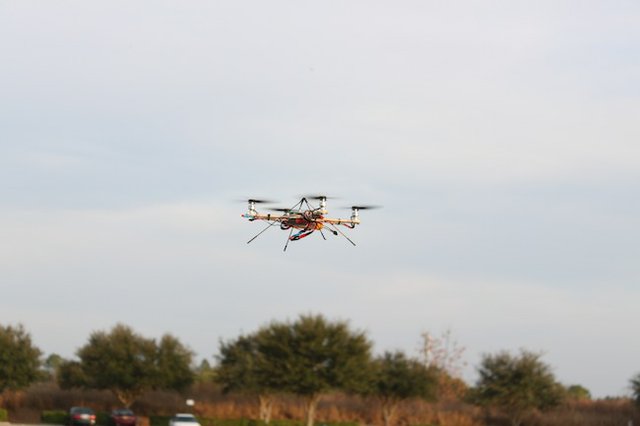 The Winter Springs City Commission made a future investment in local business growth during last Monday's Commission meeting by passing a funding agreement with the UCF Business Incubation Program for another three years.
The agreement for $75,000 per year passed by a vote of 3-2, with Commissioners Joanne Krebs and Jean Hovey voting against the agreement. Winter Springs originally began an agreement with the program more than three years ago for $200,000 of funding.
Funding from the city goes toward operating expenses, seminars and rent for the program's building. In return, the program informs companies of the business opportunities in Winter Springs.
"We're bringing different businesses into Winter Springs that would consider making this their permanent place of business once they graduate from the program," said Esther Vargas-Davis, site manager for UCF Business Incubation Program.
The UCF Business Incubation Program provides early-stage companies with tools, training and infrastructure to become successful. The 24 companies currently in the program and the 12 companies who've graduated since the start of the agreement span a number of industries, including software development, energy, transportation and education.
But Commissioner Joanne Krebs remained skeptical of whether the program benefitted Winter Springs business. Of the 12 graduated companies, only one has chosen to stay in Winter Springs.
"I don't know if we're investing our money in the right place," Krebs said. "If we only get one (business) out of so far $425,000, is that a good investment?"
Winter Springs' lack of office space proves to be the biggest hindrance to adding new businesses, said Commissioner Rick Brown, who still saw the extension of the agreement as worthwhile.
"It's an investment in the future," Brown said. "We don't currently have the available office space – Class A space, Class B space, warehouse space, lab space – that would be necessary to retain these businesses graduating from the incubator."
Once the city adds more office space, the funding will begin to pay off, Brown said. Winter Springs sits in the middle of a Central Florida landscape that's brimming with opportunity for businesses, with two major airports, the Port of Sanford, Lake Nona's Medical City, Research Park and UCF all a stone's throw away, he added.
"I firmly believe that once we get to that position, there certainly will be companies who will choose to be Winter Springs over other places they're going because of the ideal location that we're situated in," Brown said.
The Commissioner suggested that the city take a close look at where the graduating business are going and the benefits they're receiving in order to know what's attracting them in an effort to keep them in Winter Springs.
But Krebs insisted that the city's money be spent elsewhere.
"What I'm hearing is that if we don't have the space or the right price that the graduates are looking for than they're never going to move here," Krebs said. "Why would we invest in something where we're not going to get an ROI?"
A lack of competitive rates in the existing buildings is also to blame for businesses not coming to Winter Springs, Vargas-Davis said. She assured that many companies are still interested in forming ties with the city.
"They have every intention and every interest of staying in Winter Springs and they recognize the investment that the city is making in them and they've expressed that they really want to stay here," Vargas-Davis said. "They want to work closer with the city in order to make sure that happens."
The city plans to build a closer relationship with the incubation program to have better communication with the businesses.